Student Resources
A Safe Place
A Safe Place is an emergency shelter for abused women and their children. They offer temporary shelter, counselling, support services and are an advocate for all victims of abuse. They also provide outreach and referral to community resources to anyone who requires their support.  
If you require support please contact 780-464-7233
A Safe Place's 24 hour Crisis Line 1-877-252-7233
Alberta Health Services
Youth Community Services Addiction and Mental Health.
24 hour Help Line 1-866-332-2322
An Important Note from Alberta Health Services
Relocation of Community Addition and Mental Health Services:
In Response to COVID-19 a difficult, but necessary decision was made to temporarily
relocate the Fort Saskatchewan Addiction and Mental Health Services to the Sherwood Park Addiction and Mental Health Clinic Location.
AHS AMH community and ambulatory clinics will retain the capacity to serve clients. This will look
different in each clinic, especially with smaller clinics that are relocated to other physical
locations in an attempt to continue to provide services with adequate staffing and regular
operations.
To contact Fort Saskatchewan AMH Staff call: 780-342-3373 Addiction and Mental Health Access to
services remains the same.
• Adults ACCESS 24/7 Intake and/or Crisis Support: 780-424-2424
• Children, Youth and Family Intake: 780-324-2701 Crisis: 780-407-1000
If you have any questions or concerns please do not hesitate to call for Children's Youth and
Family AMH contact Angela Coulombe @ 780-342-3615. For Adults AMH contact Arlene Rose @
780-342-3626.
Alberta Mental Health
Alberta Mental Health provides services to individuals who are experiencing mental health issues of a less severe nature, covering a wide range of emotional and personal difficulties. The clinic provides assessment, referrals, treatment and outreach services. 
Free confidential service in Fort Saskatchewan 780-342-2388;
Crisis Line: 1-888-255-3353; Mental Health 24 hr Help Line: 1-877-303-2642
Boys and Girls Club
Boys and Girls Club provide a safe and supervised environment, many exciting programs and events, opportunities for community involvement, youth and family counselling, support groups and many opportunities for children and youth to learn and develop new skills and interests.
 Contact 780-992-0103 or http://fortsask.bgccan.com
Child and Youth Advocate
Child and Family Services
Plan and deliver a range of services and supports for children, youth and families.
 Contact 780-992-6700 or visit 9821-108 Street.
Crisis Lines
Free, anonymous, confidential and professional crisis counselling.
Please contact the Kids Help Phone 1-800-668-6868 or kidshelpphone.ca
Or 24 Hour Mental Health Help Line: 1-877-303-2642
Family and Community Support Services (FCSS)
FCSS provides a variety of services including information and referral, liaison to community organizations, advice and guidance related to social issues and initiatives. 
Contact 780-992-6267 or visit 10005-100 Avenue (office is located at Community and Protective Services)
Family School Liaison Services
Family School Liaison Workers are available to provide services to children, 3-18 years in Fort Saskatchewan schools and homes. This service provides support for students and families by identifying and addressing issues which impact learning capacity related to family conflict, suicide ideation, self-esteem, grief and loss, anger, depression, and parenting. 
Please contact the intake line at 780-992-6265
Family Violence Prevention
Family violence prevention provides education, referrals and support for anyone who is currently experiencing violence or who has in the past
Contact 780-998-5595 ext.222.
Fort Sask. Public Library
Fort Saskatchewan Public Library offers many exciting free programs for children, teens or the whole family. Or if you just wanted to borrow a book or do some research the public library can you help you out!
Contact 780-998-4275 or Visit Them at 10011 102 St, Fort Sask.
Government Programs
Primary Care Network
Primary Care Network is focused on promoting physical and mental health. They will help you achieve a healthy lifestyle- be active, eat right, reduce stress, quit smoking and more. They have mental health therapists that provide short term individual and group therapy treatment for adults, couples, families and children.
Contact 780-997-0046
School Resources Officer
Fort Saskatchewan Next Step High School has a School Resource Officer who comes into the school to visit/build relationships with our students. The SRO is available to help educate and inform students about their rights and responsibilities as young adults. The SRO is available to mediate problems that students and parents may encounter.
If Please contact the school if you would like to speak to our resource officer.
Victim Services
Victim Services Unit provides support, assistance, and information to individuals or families struggling or attempting to cope with a crime, tragedy or sudden crisis.
Contact 780-992-6126
Alberta Education myPass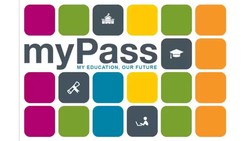 A self service website for high school students.  If you have not yet signed up for a myPass account please contact our School Registrar, Janet Clarkson to assist you.  *Please note you will need an active email address to complete this process.
If you would like to create an account on your own, please visit: