Back to all posts
Posted on
Self Directed Summer School!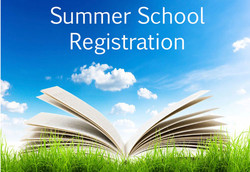 Registration IS OPEN!
Next Step Senior High summer programs are offered at our Sherwood Park location (1604 Sherwood Drive, Sherwood Park) and runs July 4 - 28, 9 am - 4 pm Monday through Thursday only.
Registrations will be accepted at both our Sherwood Park and Fort Saskatchewan campuses.
Students may begin their course work at the campus they registered at until the month of July at which time only the Sherwood Park campus will be open.  
Summer School Fees for Credit Courses
Learning Resource Fee* - $80
Refundable Text Deposit** - $125
Diploma Exam Fee - $25
*There are no school fees to register for Work Experience or the Registered Apprenticeship Program (RAP). Students who enrol in RAP will be charged the Alberta Apprenticeship Registration fee of $35. 

**Texts and materials must be returned by July 28 in order to receive a refund for the text deposit.