Back to all posts
Posted on
Friday Fun, Part II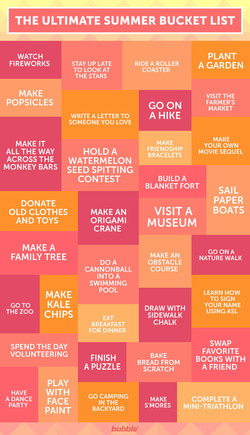 Part of positive mental health is including laughter and fun into your day. Take the time to do things you love and things that bring a smile to your face.
Need ideas? Check out this 'The Ultimate Summer Bucket List', but don't wait until the summer to get started!
Have a great weekend from Next Step Sherwood Park!!