Back to all posts
Posted on
Thursday Thankfulness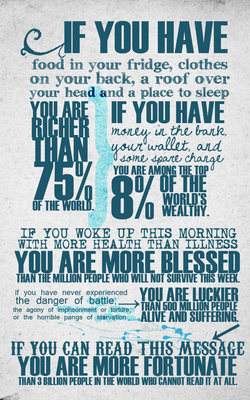 Do you take time each day to recognize the things you are thankful for? Having an 'Attitude of Gratitude' means…
Higher optimism and less depression
Better sleep
Reduced stress-related heart disease
A better well-being
Keeping a gratitude journal is a great way to focus on the good things in your life, and the people who help us achieve that goodness. Here are some questions to get you started!
Instead of making a wish list, make a wish-granted list. How do you appreciate those granted wishes?
When is a time that you've received an act of kindness & how did it make you feel?
What aspects of yourself are you thankful for?
What is a proud moment in your life & why?
What is a hard lesson you've had to learn & what did it teach you?
When is a time that you made a positive impact on someone else's life?
What are some of the best compliments you've ever received?
What are some of the little things in life that make you happy?
Who are some of the people in your life that you're thankful for & why?