Back to all posts
Posted on
U of A Fun Day!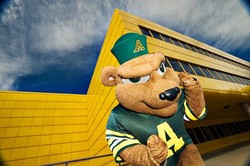 Join us for a full day at the U of A!  This exciting day will give students and staff a chance to see what the U of A is all about, and spend some time together exploring campus.
In the morning, we will be given a full campus tour, then we will have pizza lunch.  In the afternoon we will go into one of the labs in the Faculty of Education and do a science lab using an electron microscope with a professor guiding us through, and build our own portable ecosystem - complete with fish!
This is a fantastic opportunity and it's completely free.  The permission forms are at Susan's desk and also at the front desk with Andrea.  We will leave the school at 9:15 and return by 3:30.