Back to all posts
Posted on
Meet the Teacher Night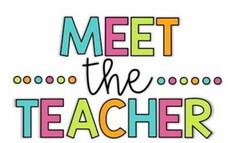 As the new school year is underway, we want to take this opportunity to invite you to our annual "Meet the Teacher Night" on September 12, 2023, from 4:00 to 6:00 p.m. at FSO & SPO campuses.
This will be a casual, drop-in event, offering you an opportunity to meet your child's teachers, explore the campus, and learn more about what to expect for the upcoming school year. Our aim is to create an open, welcoming environment where we can strengthen the home-school connection that is so essential to student success. Your involvement in your child's education is crucial, and we hope you will be able to join us for this informative evening. No RSVP is required—please feel free to come and go as you please during the event hours.
If you have any questions please do not hesitate to contact us. We look forward to meeting you and working together for a successful school year!